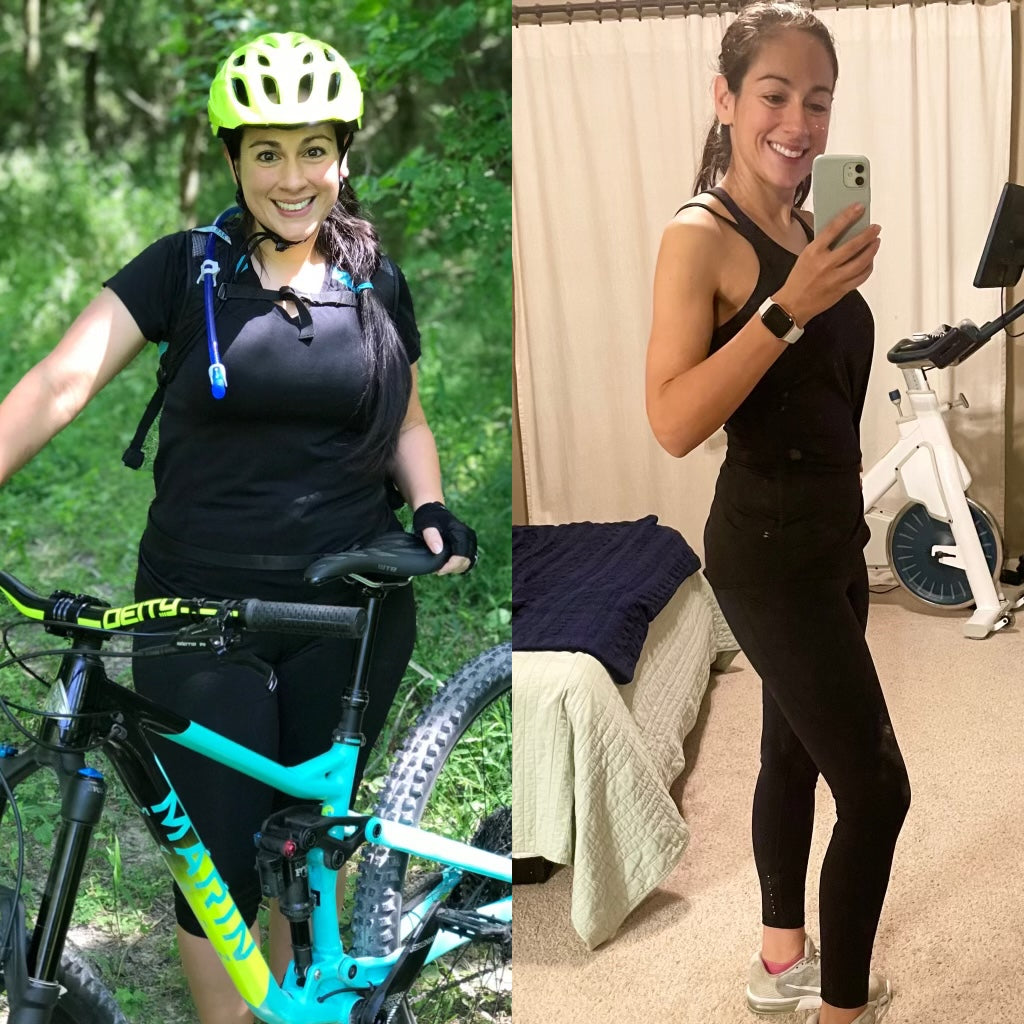 Health and Fitness
Biking is a great option to improve your overall health - both mentally and physically. We also know that improving your fitness level can make you faster, increase your stamina and make you more agile on your bike. So how is it done? 
Everyone has a different turning point. For some people it is out of necessity due to a traumatic health event or injury. For others it is recognizing that they are uncomfortable in their bodies.
For Alise, it was not wanting to spend a lifetime of being uncomfortable in her skin. Alise had spent most of her life battling her weight and feeling out of control with her emotional eating. She blamed "bad genes" and a lack of self-control and assumed there wasn't an answer that didn't involve cutting out all of her favorite foods and spending all her time in the gym.

Mother's Day 2020 Evan gifted Alise with her dream bike. They went on a date night ride and decided to take a few photos of her and the bike. She was shocked at the pictures. Yes, she cried a little but she made a decision that day. Enough was enough.

When her friend told her about a program that helped her get in control of her emotional eating AND didn't cut out any of her favorite foods, Alise felt like this was the answer. Thankfully, it had been the answer for her and for so many others.

And what do you do when you find something amazing?

You SHARE it! So that's why Alise became a health coach. She hopes that her story can inspire others to not give up on their goals and to help others on their health journey too.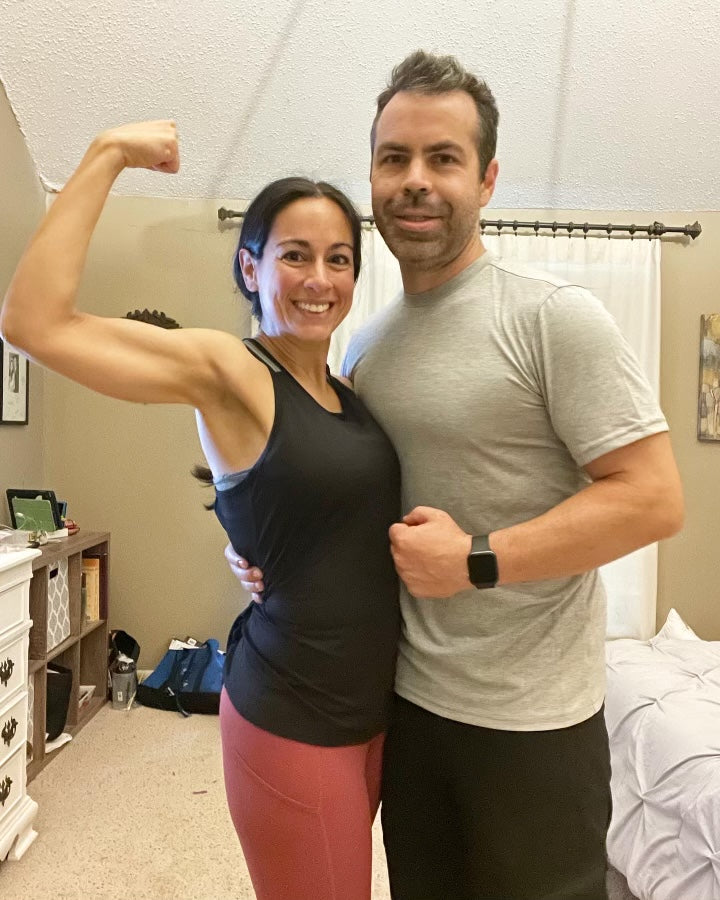 What we do
Alise and I would love to help you on your health journey! We are both currently health coaches for "BODI" (formally Beach Body on Demand).
We love being able to have a huge library of various on demand workout programs along with their live spin classes. We also enjoy learning more about nutrition and using the various protein shakes they offer.
Fitness for the whole family
Our kids have also joined us in our health journey (even though sometimes they fight us!) They enjoy using the myx bike and also doing some of the kid workout plans on demand. Now before they can play video games they have to work out!
Programs we recommend
Beachbody offers lots of options to get started

You can either just start with the $179 yearly subscription which includes Beach Body on demand programs and BODI (cycling programs) or you can purchase a nutrition or program pack which includes protein shakes, various other items, and all of your on demand programs. The shakes are great and we've enjoyed using Shakeology and Recover or kid friendly protein shake Daily Sunshine. You can try it out and if you don't like it you can just toggle off shipments every 30 days.

Lift More and Recover pack

I've done Life 4 a few different times and really enjoyed it (Evan). Lift More is Joel's latest program based on Life 4 which I will be starting soon. This package has everything you need to get started

Click to purchase Lift 4 Performance Pack

Job 1 Shakeology Essentials Pack

Alise has enjoyed, and I have too, the Job 1 program. 20 minutes per day, 5 days a week. Great way to get started if you are just getting back into working out or just don't have a lot of time. This pack gives you the program along with others and shakeology protein.

Click to purchase Job 1 Essentials Pack

Purchase the MYX Bike

On average the Myx bike runs around $1250 but sometimes they have specials or include additional items. Much less than Pelaton and instead of $44/mo it's included in your BODI membership (around $14/mo if you do the $179 yearly membership). Great deal! Contact us if you'd like to purchase or have questions. We also have a Myx bike in our Biking Roots store if you'd like to come give it a test ride!

Message us if you have questions or want to get started!

You can just click on the "Chat with us" button on the bottom right of your screen and we'll be in touch as soon as we can!